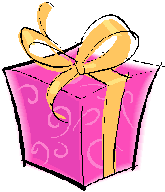 Gift Certificates Available
Shipping
How long will it take to receive my order?
Your order will ship in 1 to 7 business day depending on availability. If longer you will be notified. If you have any questions about your order, email Catt, or call her at (973)398-7390 office or (843)834-1229 cell.
What about international orders?
Always FREE Shipping
I would like to make a plea to my International customers. Due to overseas postal increases I will happily continue to offer free shipping on orders of two or more tools. In case you aren't aware the price to ship 1 tool has doubled in the past year, grrr. Please contact me if ordering one tool, as I will split the shipping costs with you. Thank You