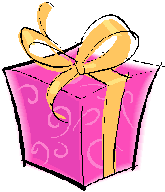 Gift Certificates Available
Pastilles
Pastille is French for Lozenge which is a shape that is very popular these days. As with the Tab Tool, the Original Pastilles are round, but this definition also describes any shape that has rounded edges (as opposed to the potential crisp edge of a tab bead). Also, the surface of a bead made with a Pastille Tool will dip slightly in the center of the surface of the bead. This can be easily removed with a marver.
Pastille - $60

(3 diameters)

Depth Choices:

Thin=5.1mm, Med=6.3mm, Thick=7.5mm

Diameters =.50", .62", .76"

(12.7mm, 15.9mm, 19.3mm)

(base recommended)


Pastille - $60 (3 thickness)
Diameter Choices: 1/2", 5/8" and 3/4"
(12.7mm, 15.9mm, 19.3mm)

Depths = 5.1mm, 6.3mm, 7.5mm thick
(base recommended)



beads by Lori Greenberg

Oval Pastille Trio - $60
.86", .67", .59" x .30" thick
22mm, 17mm, 15mm x 7mm thick
What makes a Pastille? Well, it means lozenge in French, so that means it has that interesting dip in the middle and nice rounded edges. It's more forgiving than the oval tabs with crisp edges, so if you have extra glass after pressing, it fire polishes back in very easily. If you don't like the dip in the middle, hit it lightly with your marver and you have a flat surface.